St. Sebastian Anbiyam
St Sebastian was an early Christian saint and martyr. According to traditional belief, he was killed during the Roman emperor Diocletian's persecution of Christians. He is commonly depicted in art and literature tied to a post or tree and shot with arrows. He is venerated in the Roman Catholic Church and the Orthodox Church.Saint Sebastian is a popular male saint, especially among athletes.
Feast Day : Jan 20
Anbiyam Head : Mr. Thangaraj (9444317490)
St. Joseph Anbiyam
St. Joseph was the husband of Mary and the foster father of Jesus. "May Day" has long been dedicated as a special day for labor and working people. The feast of St. Joseph the Worker was established by Pope Pius XII in 1955 to honor labor and give all workers a model and a protector. By the daily labor in his shop, St. Joseph provided for the necessities of his holy spouse and of the Incarnate Son of God, and thus became a role model for laborers.
Feast Day : May 01
Anbiyam Head : Mrs. Ambika George (9176293465)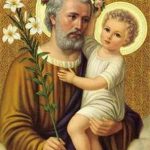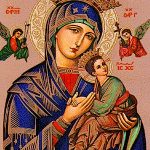 Sagaya Madha Anbiyam
Our Lady of Perpetual Help is a Byzantine icon that is believed to have its origin sometime during the 13th -15th century. The image is also known as "Our Lady of Perpetual Succour." The icon is known for being miraculous; over the centuries countless healing and special graces have been attributed to it, so much so that the image has been honored and venerated by many Popes.
Feast Day : May 24
Anbiyam Head : Mr.Sahayaraj (9444301438)
St. Antony Anbiyam
St. Anthony of Padua was a Franciscan priest and one of the most famous disciples of St. Francis of Assisi. He is often pictured with the Child Jesus, who appeared to him and rested in his arms. St. Anthony of Padua was a famous preacher and worker of miracles in his own day, and throughout the eight centuries since his death he has so generously come to the assistance of the faithful who invoke him, that he is known throughout the world.
Feast Day : Jun 13
Anbiyam Head : Mrs. Helen Peter (9940058711)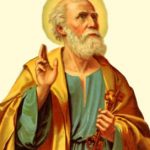 St. Peter Anbiyam
St. Peter was a humble fisherman whom Our Lord chose as one of His 12 Apostles. Jesus chose him as the first Pope, and he later died a martyr's death.
Feast Day : Jun 29
Anbiyam Head : Mr. Amaladason (8144596476)
St. Paul Anbiyam
St. Paul the Apostle was a Pharisee who became an Apostle. He is known for the heartfelt New Testament epistles he wrote, giving advice about the Christian faith and the correct way to live.
Feast Day : Jun 29
Anbiyam Head : Mr. Vino (8667540214)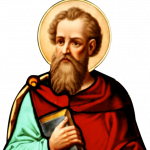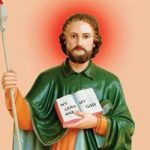 St. Thomas Anbiyam
St Thomas the Apostle was one of the Twelve Apostles of Jesus who is best known for doubting the resurrection of Jesus and demanding to feel Jesus' wounds before being convinced (John 20:24-29). After seeing Jesus alive, Thomas professed his faith in Jesus, exclaiming "My Lord and my God!" presenting one of the first clear declarations of Christ's divinity. As an apostle, Saint Thomas was called to spread Jesus' teachings throughout the nations. While Saints Peter and Paul were said to have brought the gospel to Greece and Rome, Thomas was said to have taken it eastwards as far as India. The churches of Malankara in India trace their roots back to St. Thomas who, according to local tradition, arrived along the Malabar Coast in the year 52 C.E.
Feast Day : Jul 03
Anbiyam Head : Mr. Irudayaraj (9380209959)
Mary Undoer of Knots Anbiyam
To show us the mission granted to the Virgin Mary by Her Son, an unknown artist painted Mary Undoer of Knots with great grace. Since 1700, his painting has been venerated in the Church of St. Peter in Perlack, Germany. It was originally inspired by a meditation of Saint Irenaeus (Bishop of Lyon and martyred in 202) based on the parallel made by Saint Paul between Adam and Christ. Saint Irenaeus, in turn, made a comparison between Eve and Mary, saying: "Eve, by her disobedience, tied the knot of disgrace for the human race; whereas Mary, by her obedience, undid it".
Feast Day : Jul 15
Anbiyam Head : Mr. Jude Sekar (9941783413)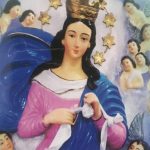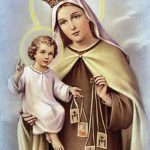 St. Carmel Annai Anbiyam
Our Lady of Mt. Carmel is the patroness of the Carmelite Order. Mt. Carmel, near the modern port city of Haifa, Israel, is not far from where Christ grew up. This had been a holy mountain long before the birth of Our Lord and by the twelfth century it had become a home to Carmelite monastics with a particular devotion to the Virgin Mary as their patroness.
Feast Day : Jul 16
Anbiyam Head : Mr. Suresh (9087121908)
St. Ignatius Anbiyam
St. Ignatius Loyola was born in 1491, one of 13 children of a family of minor nobility in northern Spain. As a young man Ignatius Loyola was inflamed by the ideals of courtly love and knighthood and dreamed of doing great deeds.But in 1521 Ignatius was gravely wounded in a battle with the French. While recuperating, Ignatius Loyola experienced a conversion. Reading the lives of Jesus and the saints made Ignatius happy and aroused desires to do great things. Ignatius realized that these feelings were clues to God's direction for him. Over the years, Ignatius became expert in the art of spiritual direction. He collected his insights, prayers, and suggestions in his book the Spiritual Exercises, one of the most influential books on the spiritual life ever written. With a small group of friends, Ignatius Loyola founded the Society of Jesus, or the Jesuits. Ignatius conceived the Jesuits as "contemplatives in action." This also describes the many Christians who have been touched by Ignatian spirituality.
Feast Day : Jul 31
Anbiyam Head : Mr. Paneerdoss (9840073785)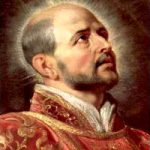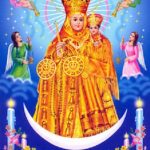 Arockia Annai Anbiyam
Our Lady of Good Health, also known as Our Lady of Vailankanni, is the title given to the Blessed Virgin Mary by those who believe that she twice appeared in Velankanni Town, Tamil Nadu, India in the 16th to 17th centuries.
Feast Day : Sep 08
Anbiyam Head : Mr. Sebastian (9841724620)
St. Michael Archangel Anbiyam
St Michael the Archangel is an angel, and the leader of all angels and of the army of God. St. Michael has responsibilities such as to combat Satan, to escort the faithful to heaven at their hour of death and to be a champion of all people and the church and also to call people from life on earth to their heavenly judgement.
Feast Day : Sep 29
Anbiyam Head : Mrs. Hoshini Panimayam (9840722656)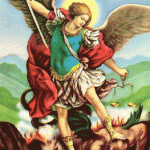 St. Francis Assisi Anbiyam
St. Francis of Assisi, after living a luxurious life, gave up everything to totally dedicate himself to Christ. He founded the Franciscan Order and is well known for his love for all men, as well as for his care for creation.
over the centuries countless healings and special graces have been attributed to it, so much so that the image has been honored and venerated by many Popes.
Feast Day : Oct 04
Anbiyam Head : Mr. Gerald (9962631065)
St. Avila Teresa Anbiyam
St Teresa of Ávila, also called Saint Teresa of Jesus, baptized as Teresa Sánchez de Cepeda y Ahumada (28 March 1515 – 4 October 1582), was a prominent Spanish mystic, Roman Catholic saint, Carmelite nun, author during the Counter Reformation, and theologian of contemplative life through mental prayer. She was a reformer of the Carmelite Order and is considered to be a founder of the Discalced Carmelites along with John of the Cross.
Feast Day : Oct 05
Anbiyam Head : Mr. Kumar (9789029405)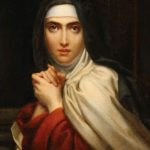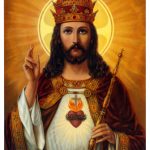 Christ the King Anbiyam
Christ the King is a title of Jesus referring to the idea of the Kingdom of God where the Christ is seated at the Right Hand of God In the Greek text, the Christ is explicitly identified as king several times, so in Matthew 2:2 ("Where is the newborn king of the Jews?"). In John 18, Pilate refers to the implication that the Christ is a royal title by inquiring explicitly if Jesus claims to be the "king of the Jews" . Similarly, in John 1:49, a follower addresses Jesus as "the king of Israel" Outside of the gospel, the First Epistle to Timothy (6:14–15) explicitly applies the phrase of "king of kings and lord of lords" taken from the Pentateuch (Deuteronomy 10:17) to Jesus Christ.
Feast Day : Nov 25
Anbiyam Head : Mr. Varuvel (9094131842)
St. Xavier Anbiyam
St. Xavier is the patron saint of missionaries and one of the founders of the Jesuit order, Saint Francis Xavier sought religious converts throughout Asia during the 1500s. St. Francis Xavier was born on April 7, 1506, in a castle near Sangüesa in Navarre (part of present-day Spain). With encouragement from his friend Ignatius of Loyola, Xavier devoted himself to religious service and became one of the founders of the Jesuit order. Much of his life was spent tending to missions in areas such as India and Japan. He was 46 when he died on China's Shangchuan Island on December 3, 1552.
Feast Day : Dec 03
Anbiyam Head : Mr. Shyju J Rajan (7200096764)